Brampton, ON area patients can enjoy in-office teeth whitening service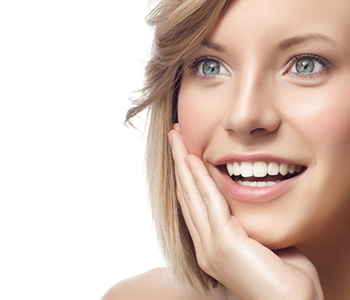 Dr. Deepak Joshi of Kensington Dental knows how important it is for patients to have a brilliant, beautiful smile. Discolored teeth negatively impact the appearance of the smile and make some patients feel self-conscious when they laugh, speak, or smile at others. This can cause embarrassment and reduced self-esteem for those who want to look their absolute best in social situations. At this point, a dentist may strongly recommend the benefits of professional teeth whitening services.
What teeth whitening options are available?
Patients seeking a brighter smile are welcome to schedule a consultation appointment with Dr. Deepak Joshi. The team at Kensington Dental can determine if patients are appropriate candidates for this procedure. The two types of whitening available are in-office power bleaching and take-home kits. The in-office power bleaching is done right in the dental chair under the care and attention of our qualified and experienced staff. Special whitening gel is activated with a light that activates the ingredients, which pulls stains from deep within the enamel. This procedure is completed in about an hour. Patients may also consider our take-home whitening kits, which include a custom-made tray and whitening gel to be used in the comfort of one's home. This can reduce discoloration gradually over the period of several weeks.
What about over-the-counter products?
Many drugstores' oral health aisles include a wide selection of over-the-counter whitening products. This may include strips, pastes, pens, and trays. While many of these can provide subtle results, patients who want dramatic enhancement will be dissatisfied with their results. This is because these products are not nearly as strong as the medical-grade products available at a professional practice.
Patients in the area of Brampton, Ontario are encouraged to speak to a professional about the benefits of treatment. Contact the practice at (905) 791-7549 today to schedule a consultation appointment. Our front office team can ensure patients have access to the solutions they need to aesthetically improve their smiles in an affordable and effective manner.