Payment Services
Insurance
We accept all dental insurance plans and we send your treatment claims electronically to your insurance company.
Financing Options
We offer the option to apply for financing through PayBright.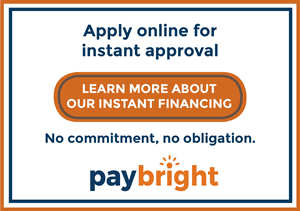 Payment Options
Payment may be made with
cash, debit card, Visa, MasterCard, or American Express
.

If you require extensive treatment, speak to us about interest free financing with Healthgroup. Flexible payment plans available with approved credit.
Treatment estimates
We discuss the cost of treatment with you before scheduling any procedures. We are happy to answer any questions you have. We work with your insurance, submitting claims on your behalf. Due to privacy laws, your insurance company may send their response to our claim directly to you, rather than to us. If you receive correspondence from your insurance company, please let our office know.
Please note that it is your responsibility to know what your dental insurance will and will not cover. We will be glad to assist you in understanding your available coverage if need be.