Brampton residents ask, "What are teeth implants?"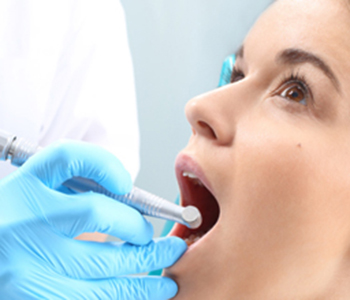 Our goal at Kensington Dental is to give our patients natural and functional options for tooth restoration. At our office, we utilize state of the art equipment and proven technology to deliver high quality care for patients in the Brampton area.
When faced with tooth loss, patients have several options for restoration such as dentures, bridges or implants. Deciding which one is best can be overwhelming. We work with all of our patients to help them choose the option that fits within their budget and will meet their desired goals.
These days, we see more and more patients opting for dental implants. There are several reasons for this. First, implants are placed in the jawbone where they become a permanent fixture of the mouth. This means that they will function just like natural teeth. Bridges or dentures rest on top of the gum line and often require the support of other teeth. Additionally, dental implants are versatile. They can be used with a crown for one missing tooth or can be used to replace an entire arch of teeth.
Candidates for dental implants must have sufficient bone structure in the jaw. For patients who have lost bone due to gum disease or resorption, grafts may be performed prior to the implant procedure.
After the implant has been placed into the jaw, it is left to heal and allow the jawbone time to fuse around it. This process, known as osseointegration, can take several months, but is a vital component of implant success. During this time, a temporary restoration can be worn.
After the healing process is complete, the final restorations can be placed and patients are left with a beautiful, natural-looking set of teeth. Implants require no special care beyond proper at-home oral hygiene and regular dental visits. Patients who take good care of their teeth can expect dental implants to last their lifetime.
If you are missing teeth, please call us today to learn more about dental implants and find out if they are the right solution for you.