Your dental implants questions in Brampton, ON, answered: "What is the tooth implant procedure"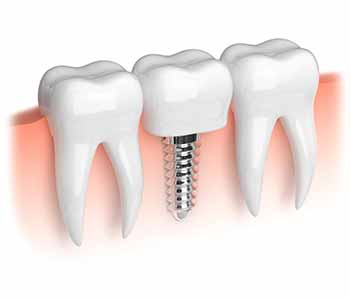 Dental implants in Brampton, ON vary from person to person. But all Kensington Dental patients should expect some of the same steps in the process and enjoy the many benefits of implant-supported teeth.
What is the tooth implant procedure?
To understand the process is to first understand dental implants as an advanced alternative to conventional types of tooth replacement. Patients who were missing a single tooth or several teeth have traditionally received dental bridges or partial dentures. With bridges, the replacement tooth relies on neighbouring teeth for strength. As such, the teeth on each side of the gap must be covered with crowns. A portion of the natural structure must be shaved down to accommodate the crowns.
Traditionally, patients who were missing a lot or all their teeth relied on dentures to rebuild their smiles and oral function. These "false" teeth and fabricated gums were held in place either by natural suction, clasps or the use of dental adhesives.
Think of dental implants the same way you think of natural tooth roots. These tiny cylinders are precisely placed in your jawbone. Dr. Joshi and the team use comfortable and safe digital X-rays that render extremely clear and detailed images, which guide implant-related planning and placement leading to predictable and successful results.
Once the implants are placed in the jaw, the bone begins to grow around each implant. The osseointegration process that fuses the bone to the implant generally takes about two to four months. The wait is worth it, because the implant anchors the crown or denture to your mouth. The stability that is gained via this procedure gives rise to many of the benefits our implants patients rave about.
A partial list of benefits includes:
Better fit and superior stability means the complaints of earlier-generation, conventional dentures are avoided. You eat and speak freely, without fear of embarrassment that your appliance will slip in public.
No hassles! Take care of your new tooth like natural teeth and you'll enjoy them for years. Implants eliminate the time, headaches, and expense of maintaining traditional removable dentures with specialised products and soaking.
Avoid devastating bone resorption. The strength and height of bone tissue progressively decreases the longer you go without teeth. Bone loss occurs because bone doesn't get stimulation from functions like biting and chewing food. When bone is strong, you chew better and even look better because your face has a good foundation to support overlying tissues.
Natural. Everything about the implants process seeks to recreate what nature intended. It preserves as much natural, healthy tissue as possible. Unlike conventional bridges, no tooth reduction is necessary, the adjacent teeth remain untouched. Implant-supported crowns and dentures also encourage the regeneration of bone and may even reverse some of the damage done by resorption.
Lose self-doubt; gain a confident, beautiful smile
You may be surprised by the comfort, ease, and speed of implants. During an examination and initial consultation, Kensington Dental professionals can also discuss ways to make the experience even more comfortable and pleasant with sedative options.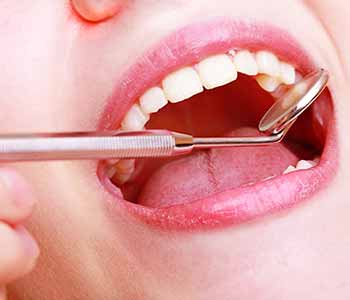 Since implants require some bone to support them, your experience with this type of tooth replacement can be different from a friend's or family member's experience if the dental team need to "build up" or prepare bone before implant placement. Sometimes this build-up is so minor that it can be completed at the same time the implant is placed. Our dentists will continue to work with you after the implant is placed, ensuring implant and tissue are healing in a healthy manner. Generally, recovery time has decreased because the industry understands more about how bone attaches to this lightweight yet strong material. Most implant-supported teeth are successful and provide a lasting alternative to removable dentures that may require frequent relining and to bridges that may need to be replaced after five or more years.
Artificial implant teeth do not decay the way natural tooth structure does. However, implants are still susceptible to a condition called peri-implantitis, a type of inflammation that forms around the implant and resembles gum disease. The Kensington Dental team will walk you through all the ways to keep your new teeth healthy, and red flags to watch for as implants heal. Bring your questions to us. Call (905) 791-7549  to schedule your appointment.