Smiles sparkle with Brampton teeth whitening services that really work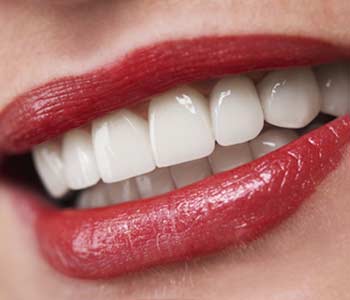 Research supports what many of us already know – white, stain-free teeth are equated with an attractive appearance. Transforming teeth from drab and discoloured to a sparkling yet still natural-looking smile with Brampton Teeth Whitening Services at Kensington Dental offers one of the fastest, easiest, and most affordable ways to transform your look and take away years from your appearance. Bottom line: A beautiful smile looks great on everyone, regardless of age or distinctive facial features.
Professional results for all stains
Technically, whitening treatment refers to restoring teeth to their natural colour. It's largely effective on surface stains. This type of discolouration resides on the enamel. Extrinsic stains are commonly caused by tea, coffee, tobacco,wine and other less frequently mentioned staining substances like berries and coloured sodas. If it can stain your shirt or carpet, it can stain your teeth!
"Bleaching" causes your teeth to become lighter than their natural shade. By applying a hydrogen peroxide-based bleaching agent, some very dark or "intrinsic" stains may be removed. This type of discolouration develops when the dentin layer underneath your enamel darkens or yellows. Dentin can darken due to natural aging. As enamel thins over time, this darker layer is exposed. Excessive use of fluoride or antibiotics, especially in early childhood, can stain the inner part of the tooth. Internal discolouration may also be caused by damage, especially to the center part of the tooth or pulp.
Depending on the type of staining, the dentists at Kensington Dental may recommend porcelain veneers to cover the discolouration or crowns to restore the health of your teeth. Your health is of utmost importance, so underlying dental disease or decay must be resolved before moving forward with whitening, bleaching, or other elective procedures.
There are generally three types of treatment available to get whiter teeth, and they vary considerably. These options include:
Professional "power" bleaching at the office
Dentist-prescribed home whitening
Over-the-counter products
Over-the-counter products may not contain the active bleaching agent necessary to lift stains, or the active  ingredients like carbamide peroxide and hydrogen peroxide are not sufficiently concentrated to produce noticeable results. Professional treatments like those applied at the Kensington Dental office or prescribed by your dentist for home use contain concentrations of hydrogen peroxide that are at least five times greater than the array of pastes, kits, and other products available at the drugstore – ranging from 15 percent to around 40 percent. A greater concentration of proven ingredients means your teeth may be effectively whitened by several shades in as little as one hour or within one to two weeks (for chairside bleaching and at-home whitening respectively).
If you get trays from the store and not your dentist's office, they may look similar, as they're designed to work similarly to professional products – at least in theory. Both store-bought and prescribed trays are dental appliances that hold the whitening gel. When worn in your mouth daily, the gel is delivered to your teeth. However, the trays you get from your dentist are made from impressions of your mouth for a custom fit. The importance of a custom fit can't be overstated. Trays of a single size can't possibly fit all mouths the same way to evenly whiten your teeth without complications. Ill-fitting trays can cause problems such as gum irritation and tissue damage. These issues are avoided with professional home whitening, because the trays are made to your mouth's unique contours for a snug and comfortable fit.
Protect the investment in your smile's beauty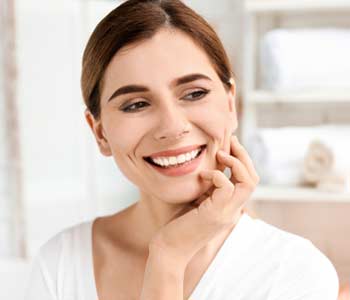 Patients are so happy with how much younger and healthier their smile looks post-treatment that one of the first questions they ask is, "How do I keep my teeth looking this way?" A "stain-free" diet is key. But don't think solely in terms of avoiding or depriving yourself of foods and drinks you may love. Instead, consider integrating more foods that have a cleansing effect such as apples and carrots. Brush up on your brushing technique and floss your teeth every day. Visit Kensington Dental for regular cleanings with instruments and techniques that remove what a brushing and flossing alone can't. Follow some of these and other tips suggested by your dentist and you can prolong the beautiful results or at least delay your next whitening "touch-up."