Brampton, ON patients enjoy beautiful and healthy smiles with dental bridges, other tooth replacement options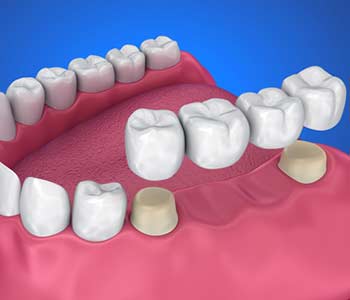 Creating and maintaining beautiful smiles at Kensington Dental starts with preventive products and techniques. This approach includes recall appointments to prevent the need for replacing or restoring teeth. Quality, durable dental bridges in Brampton, ON are also preventive in nature; by replacing teeth now rather than later, you avoid the many unwanted effects of missing teeth:
Imbalances that alter how you chew food
Shifting, crowding, and misalignment as neighbouring teeth move into the gap
Temporomandibular joint disorder-related symptoms, such as headaches, facial and neck pain, and jaw locking due to imbalances
Bone loss, which occurs when the supportive hard tissues aren't used and shrink
Difficulty cleaning teeth properly due to crowding
Heightened risk of gum disease
Depending on your needs, Dr. Deepak Joshi and the team may avoid the need for extractions and replacement teeth. Our in-house root canal specialist, Dr. Jonathan Ee, may save your tooth by removing infected tissue and restoring its appearance and structure with an attractive, strong dental crown. Root canal procedures have a very high success rate, but like all treatments, they aren't for every patient. For instance, if you have very severe decay or infection, the tooth may need to be removed. Fortunately, Kensington Dental offers many advanced options to replace teeth, so they look, feel, and function as nature intended. From dental bridges and dentures to implant-supported bridges and dentures, Dr. Joshi and the team have a tooth replacement system that fits your personal preferences, budget, lifestyle, schedule, and unique needs.
You can't have a bridge without crowns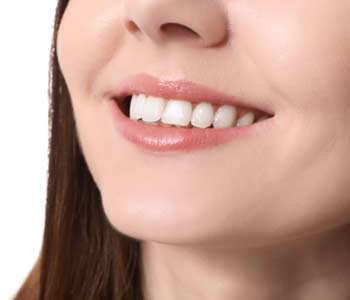 While crowns can be a standalone treatment, with or without root canal therapy, bridges require the design and application of at least two crowns. Crowns replace the part of the tooth that you see above the gumline. They're generally made from four different types of materials: porcelain fused to metal, ceramic or porcelain, gold alloys, or base metal alloys like nickel and chromium. Crowns may be used to cover very misshapen, chipped, or discolored teeth. They're also used to hold together or restore a cracked or broken tooth, or a tooth that has a large filling whose integrity is threatened by the size of the cavity. Dr.Joshi and his associates will place crowns after the root canal procedure to protect and strengthen the tooth.
Bridges are a bit more complex. They're a wonderful choice if you are missing at least one tooth, and they may be preferred to more expensive dental implant procedures. Dental implant procedures involve placing an artificial tooth root made from biocompatible titanium in the jawbone. After the titanium has safely integrated into the surrounding bone, your new tooth or denture appliance is placed on top of the implant. This system provides utmost stability, because the artificial teeth are connected to the jaw by way of the dental implant. Bridges may also be a great alternative for patients who have already experienced bone loss and don't want to or aren't great candidates to undergo bone grafting procedures to build up the bone prior to implant placement. Additional procedures add to the cost of implant-supported teeth and the time required for treatment and healing.
The bridge name is apt because, at its most basic, the lab-made artificial tooth (pontic) is attached to adjacent (abutment teeth) – effectively bridging the gap between the teeth. To provide the strength required to support the pontic, the abutments must be crowned. Every crown requires the reduction of natural tooth structure. This step ensures your crowns fit properly. Depending on where your gap is located, the bridge may not be an option because you need existing teeth on either side of the gap to serve as anchors for your new teeth. In these cases, Dr. Joshi will discuss other tooth options and you can benefit from the onsite expertise of our denturist, Haseed Hafeez, who creates natural looking and fantastic fitting dentures.
Care – for a lifetime of healthy, beautiful smiles
It's true that artificial teeth don't decay like natural teeth. But that doesn't mean oral hygiene should be neglected. With fixed bridges, you must take great care in cleaning underneath the bridge, so food and bacteria don't collect there. We'll show how to use specialised brushes and floss to effectively clean and keep the decay and disease away. Even implant-retained bridges and dentures can fall victim to inflammation and infection, which arises around implants when the teeth and gums aren't cleaned appropriately.
Contact Kensington Dental to achieve the oral health synonymous with an attractive smile.